by Steve Harton
Choosing a divorce lawyer overwhelms many a person facing a divorce.  You are already under a great deal of stress, and probably under financial pressure, and now you must select a lawyer to help you through some of the most difficult times of your life.  Hiring a Wyoming divorce lawyer is made even more difficult because Wyoming does not recognize certified divorce lawyers or family law attorneys.  Therefore, you must rely on your own research.
In choosing a divorce lawyer, you can:
Ask your friends and family for recommendations,
Search through the Wyoming State Bar's directory,
Look at advertisements in the yellow pages,
View divorce lawyer listings in online lawyer directories, and
Visit attorneys' web pages.
Whenever you are researching on any of these places, look for clues as to the lawyers' experience, their style and approach to family law, their interest in divorce law, and their willingness to share information about divorce laws and procedures.
Friends and family
Friends and family are generally a great source of information.  However, you must dig deeper, and find out why they may be recommending a particular divorce lawyer.  Is it because they themselves used the lawyer, or did they have one of their own friends and relatives use that lawyer?  Are they recommending the lawyer because they got what they wanted? Or because the lawyer was cheap, prompt, nice, aggressive, etc.   You should find out if your values line up with their values.  Did they like the lawyer because he was a "bulldog" and punished the other side? Or did the lawyer help them work through the divorce in a civil manner?  Find out their reasons for recommending the lawyer, and then evaluate whether those same reasons resonate with you as well.
Wyoming State Bar Directory
The Wyoming State Bar offers an online directory of attorneys, and they also have a lawyer referral service.  The directory provides contact information and perhaps a link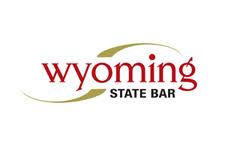 to the lawyer's website, and it will also tell you whether the lawyer has had any disciplinary issues with the bar.  Unfortunately, the directory does not tell you whether that attorney is a divorce lawyer, or some other type of lawyer.  The lawyer referral service will provide you with a list of attorneys in a specific practice area, in a specific city or county.  However, not all Wyoming divorce lawyers are listed in the referral service, because it costs money to list, and because the attorney must carry professional liability insurance.  This policy is quite expensive, and many lawyers do not have it.  Finally, many attorneys do not wish to pay to have themselves listed in the service, even if they do carry insurance.
Yellow Pages advertizing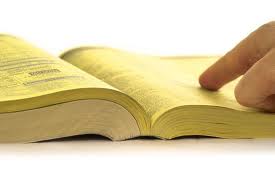 Yellow Pages advertizing was once the king of lawyer marketing, but with clients' increasing use of the internet, the Yellow Pages are no longer the only place to find out about an attorney.  The biggest problem with Yellow Pages advertizing is that the most prominent listings are simply purchased.  Anyone can fork out a thousand dollars (or much more) per month, and have the biggest ad in the book.  So, when researching in the yellow pages of your phone book, don't just look at the size of the ad.  Ask yourself the following questions:
Does the ad copy tell you that a particular attorney focuses on divorce law (and other family law topics), or does is tell you that the attorney will represent you in many different kinds of cases?
If the lawyer claims to take five, ten types of cases, are they really going to be good in all of them?
So, when looking for a Wyoming divorce lawyer in the yellow pages, look for ads that show you that the attorney is focused on divorce law.
Choosing a divorce lawyer is not easy
As you can see, finding information on divorce lawyers is not that easy, but with a little research, you can save yourself some time and money by only contacting attorneys that show their interest or focus on divorce law.
Another place you can search for a Wyoming divorce lawyer is in online lawyer directories, and then you should always visit a lawyer's website.  To learn more about those topics, read Part 2 of this post.
By Steve Harton